Branded daily planner grey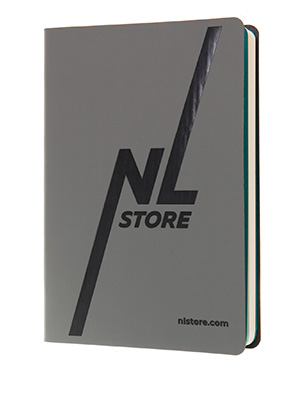 undated
Undated daily planner with NL logo. It is not only a useful business instrument, but also a bright and stylish accessory. Note down everything you need to have a record of. Soft but solid cover with NL logo on it, keeps paper corners from crumpling and folding. It is a perfect tool for managers as well as a great gift idea for your business partner.
Stylish and simply designed branded undated planner with NL logo will perfectly complete your business look, making it more professional. This business accessory will also increase the recognition of the brand among your customers. Plan meetings, events, trips to make it everywhere on time. With the help of this planner you will be able to make useful notes and have a record of all you need to know.
For:
Those, who like notebooks.
Those, who know explicit planning.
Those, who wants to be on time.
Those, who know the importance of time management.
Stylish and prominent design.
Compact size. Easily fits any purse.
Perfect idea for a gift.